Podcast study 2023
Our podcast study shows that trust works.
The iq digital podcast portfolio convinces listeners with the exceptionally high credibility of the media brands Handelsblatt Online, Der Spiegel, manager magazin, WirtschaftsWoche Online and ZEIT ONLINE.
Our portfolio convinces with highest credibility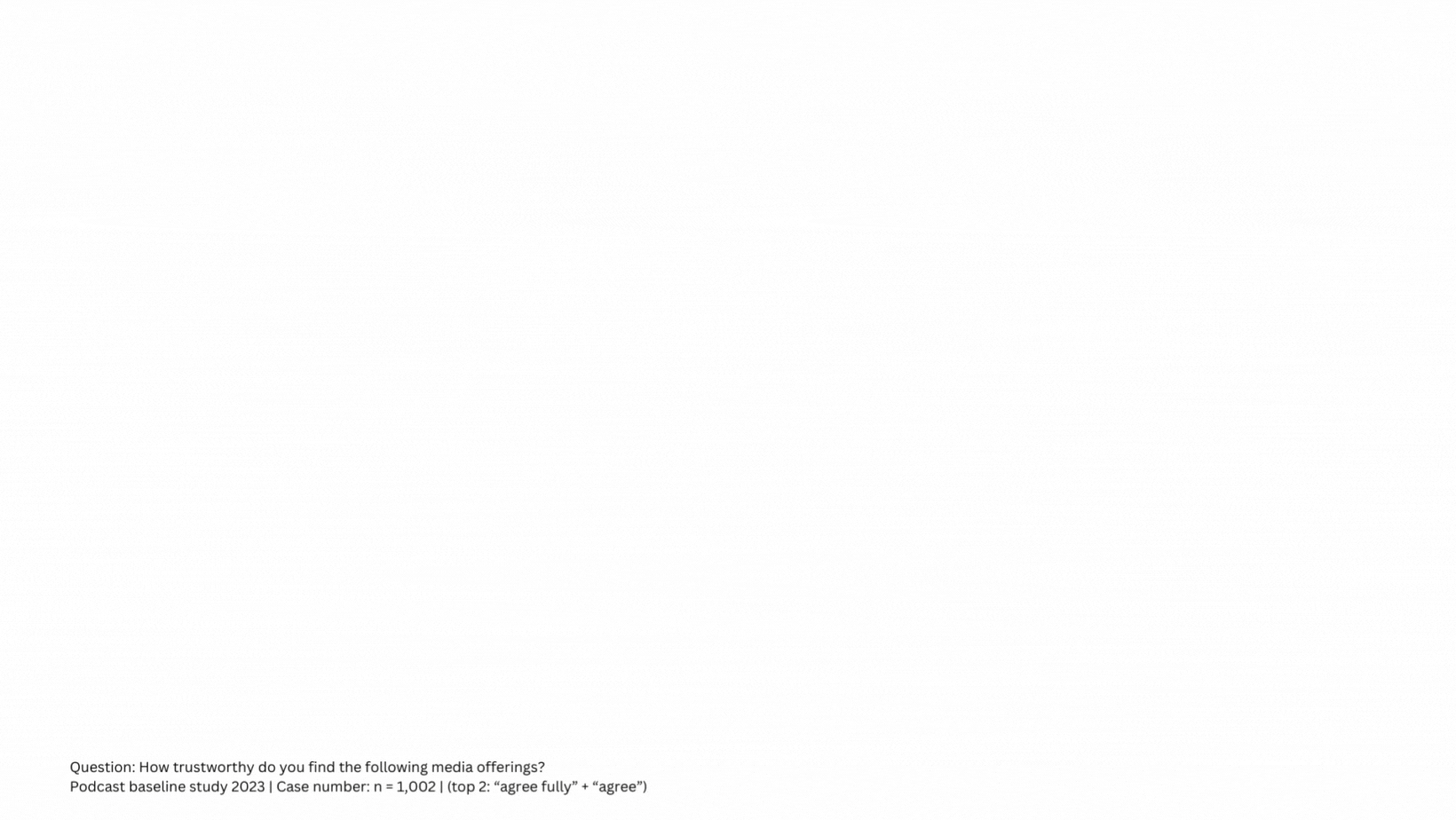 For listeners, podcasts are mainly used as a source of information and further education
The topics of politics, knowledge and health are particularly relevant for listeners. With regard to age structures, lifestyle topics are preferred by the younger target group up to 35 years of age (32%), whereas the older target group of 55+ years shows a stronger interest in knowledge and politics (34%). Listeners between 35-54 years are particularly interested in work & career (55%), economics & finances (50%) as well as Crime (50%) and lastingness (49%).
Podcast advertising has a brand-activating effect on 66% of listeners
It is worthwhile for brands to interact with their desired target group by means of advertising in podcasts. Listeners exchange information with their environment about the brand, search for further information on the brand website and social media accounts, and make use of the product or service.
Messages to the point: 62% of respondents prefer short and informative spots
Listeners prefer short and informative podcast spots. Another factor in the acceptance and credibility of podcast spots is the presenter. The study shows that presenter reads are perceived as more trustworthy and credible than host reads.