Hero stories at CMCX
We encounter brands everywhere - in shopping, in advertising, in sport. Ubiquitous and thus often not so much in the focus of our perception. Yet it is especially the well-known companies that appear as heroes to their target groups in the microcosm of everyday life through the appropriate solutions.
Brands save the world as superbrands. Maybe not the entire world, but that of their target group.
Within the framework of a stage presentation and an interactive workshop, the Brandstudio at CMCX encouraged brands to become aware of their strengths and to communicate them confidently with the right measures in the right target groups.
The message: Every brand has what it takes to be a hero. Let's make them a content superbrand!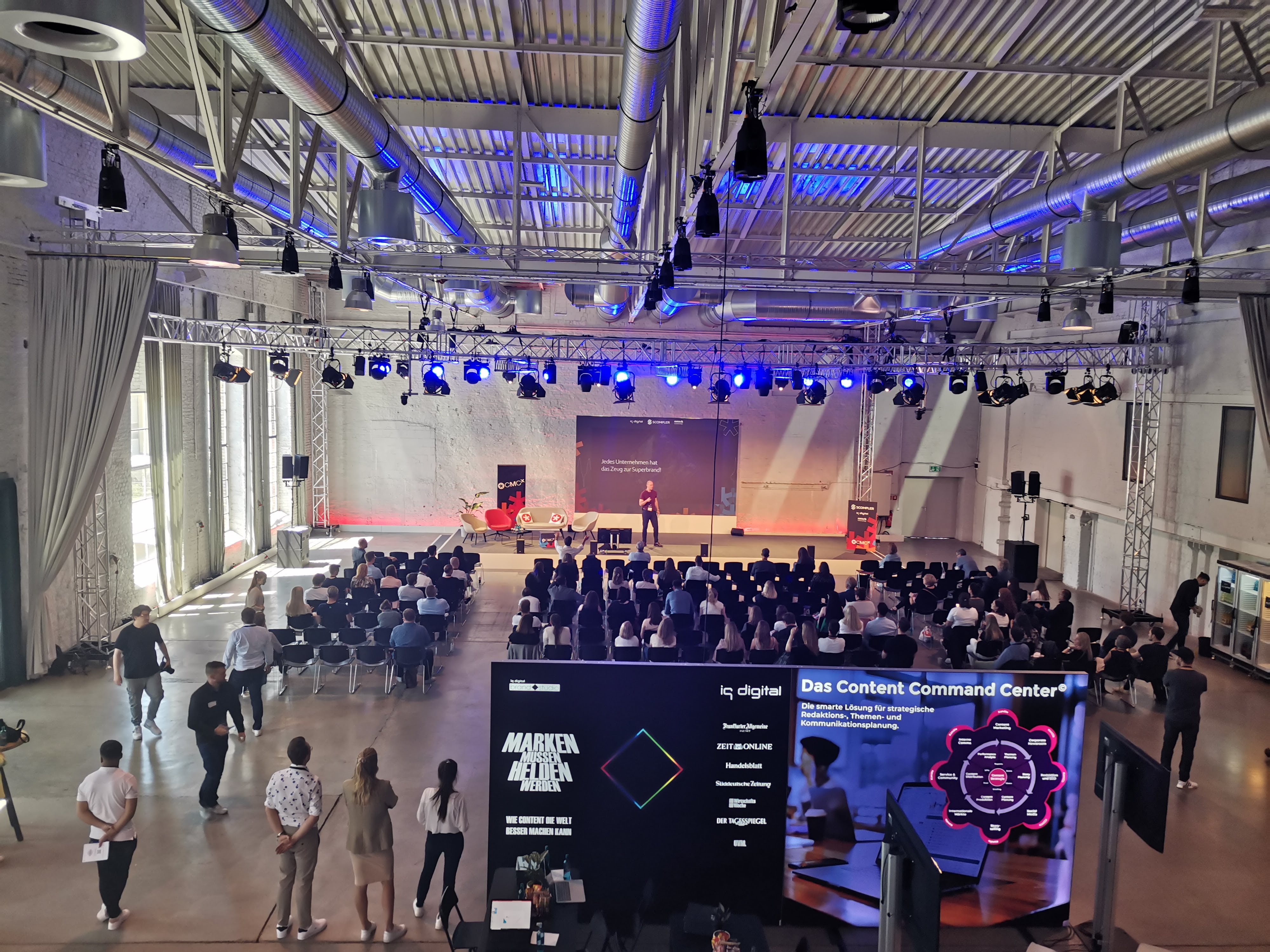 Mit über 168 erfolgreich umgesetzten Content-Kampagnen im Jahr 2021 ist das iq digital Brandstudio der perfekte Partner für Marken, die sich in hochwertigen Zielgruppen von Deutschlands vertrauenswürdigsten Medienmarken positionieren wollen. Von der Entwicklung der Kernidee und des passenden Formats über die Produktion hochwertiger Inhalte bis hin zum professionellen Projektmanagement sorgen wir für die perfekte Betreuung, um Brands mit so geringem Aufwand wie möglich die Bühne zu bieten, die sie verdienen.
Also lassen Sie uns reden!
Kontakt:
iq digital brandstudio
Toulouser Allee 27
40211 Düsseldorf

Telefon 0151 44021344
E-Mail konzept@iqdigital.de