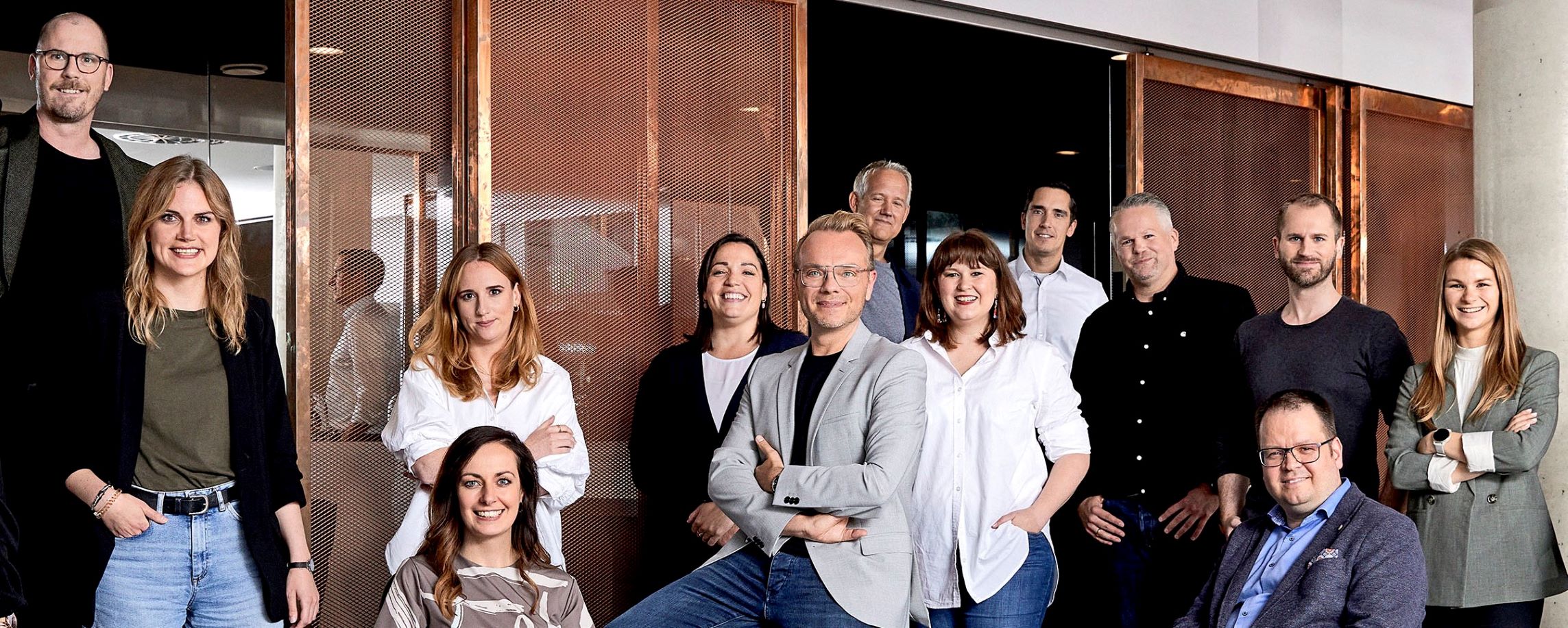 iq digital guidance conference 2021: High-profile digital conference
Düsseldorf, 09.09.2021 - We all feel it: the wind of change is unstoppable. While others want to steadfastly fight it, we use it as a tailwind for positive change. Whether digitisation, diversity or sustainability - the topics are so important that we have to actively drive them forward. And as the marketer of Germany's leading media, we are starting to do so in our industry.
Together with FAZ.NET, Handelsblatt.com, SZ.de, WirtschaftsWoche Online and ZEIT ONLINE, we invite you to the "2nd iq digital guidance conference 2021" on 14 September from 1 pm. The event is intended to be every bit as successful as last year's premiere and will once again bring together more than 2,000 digital forward thinkers.
Under the motto "Living with courage and imagination", the conference will feature contributions from first-class experts from journalism, media and marketing. Journalists from the major German media companies will give exclusive insights into their daily work and their stance on socio-political issues. In addition, the conference will offer exciting insights from the marketing areas of podcast, data, programmatic and content: The experts will look beyond their own horizons and want to lead the industry into the future together with all participants. From the post-cookie era to green advertising and podcast to content highlights from Google and Nespresso - in entertaining lectures and showcases as well as top-class panels we will name the challenges and show solutions full of courage and imagination. Click here for the complete agenda.
Steffen Bax clarifies: "This year the conference is even more diverse, and above all: with even more courage for open exchange! We're presenting the relevant target groups of a new era, talking about innovations with the New York Times and have some of the most exciting minds in the industry with our partners Jan Droste (Senior Executive Digital, PHD) Mario Henneke (Senior Sales Digital Audio, Group M), Tina Jürgens (Managing Director, BVDW), Maria Lorenz (CEO & Founder, Pool Artists)."
So if you want to take change and progress back into your own hands, you should be there. The iq digital team looks forward to your registration.
iq digital media marketing gmbh
As a joint venture of FAZ Verlag, Handelsblatt Media Group, Süddeutsche Zeitung Verlag and ZEIT Verlag, iq digital stands for high coverage in the areas of news and business/finance as well as for special interest offers to address pointed target groups. The portfolio includes high-calibre digital offerings in the areas of general news, business & finance, specialist media and millennials: websites such as Der Tagesspiegel, FAZ.NET, Handelsblatt Online, Süddeutsche Zeitung, WirtschaftsWoche Online and ZEIT ONLINE provide decision-makers with up-to-date information on all relevant topics on a daily basis. The portfolio also includes ada, areamobile.de, ARIVA.DE, brandeins.de, Edison.media, Femeda.de, Hallo-Eltern.de, INGENIEUR.de, jetzt.de, karriere.de, orange by Handelsblatt, Spektrum.de, SZ-Magazin.de, ZEIT-Magazin.de and the B2B network fachmedien and mittelstand digital. With a total digital reach of 35.98 million digital unique users, iq digital is one of the leading marketers for digital quality media and media brands.
Source: agof daily digital facts; 28.04.2021, Ø month (of the last 3 months (Jan - Mar 21); marketer reach iq digital; population 16+.

Contact iq digital:
Commercial Marketing Management
Lena Hermes
Email: cm@iqdigital.de
Phone: +49 211 887 1311
Press: iqdigital.com/press
LinkedIn: linkedin.com/company/iq-digital-media-marketing
Xing: https://www.xing.com/pages/iqdigitalmediamarketinggmbh/news